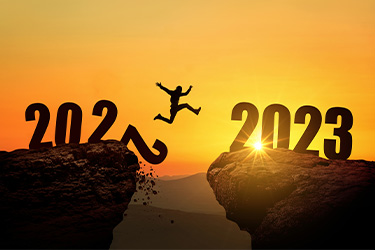 As we leave 2022 behind and head into a new year, it's time to start thinking about ways to make the new year the most successful ever for your business. If you're looking for tips on how to power up your company heading into an exciting yet uncertain future, look no further! In this blog post, we'll be giving you 10 tried-and-true tips that every business should take advantage of as we kick off 2023
-so put down the headache pills, roll up your sleeves, and let's get ready to kick some ass!
01. Revisit Last Year's Plans

If you want to hit the ground running in 2023, step one is to figure out what did and did not work in 2022. This isn't the time for judgement- just facts. What goals did you set?

Make note of the successes.
Reflect on the failures.

The goals not reached- why didn't you achieve them? Do you still care about them? What will you do differently this year?
02. Map out a Financial Forecast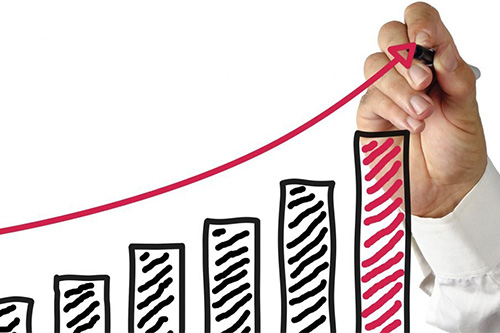 Make sure you have sufficient working capital available when needed by mapping out a realistic financial forecast for the upcoming year. A financial forecast will allow you to anticipate potential cash flow issues and take action before they become a problem.

You can use a variety of tools, like Paddle's Financial Forecasting Guide, to help you create your forecast. This guide will walk you through setting up key assumptions and projections related to your expenses, revenue streams, costs of goods sold and more. By taking the time to fully research and prepare this document, you will be able to identify potential areas where extra working capital may be necessary.

Once you've created a comprehensive financial forecast for the forthcoming year, make sure to review it regularly. This will allow you to make tweaks as needed and ensure that your financial forecast remains realistic throughout the year.
03. Customer Feedback

Customer feedback is invaluable to any organization. It's an important way to make sure that you meet customer expectations and stay on top of trends in the marketplace. A well-thought-out approach to gathering customer feedback should be a key element of your business strategy.

Developing an effective approach begins with creating surveys, feedback forms, and other methods for customers to communicate their opinions. You'll also want to ensure that there are channels for customers to reach out directly if they have concerns or questions about products or services. Finally, it's important to take the time to regularly review customer feedback so that you can identify areas of improvement as well as successes within your company.

Take the time to listen and respond to customers—not only will it improve your products and services, but it will also increase trust in your business. As such, make sure customer feedback is a top priority when strategizing for the future of your organization. You'll be glad you did!
04. Review, Reflect, and Redo your SWOT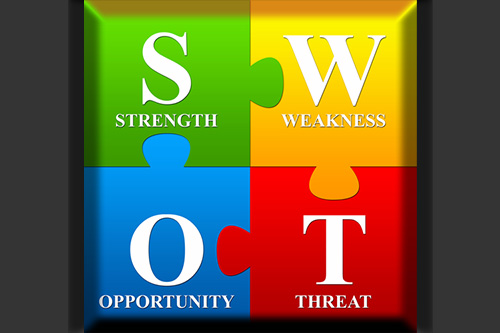 I have what a "clinical psychologist" would call an "unhealthy reliance" on SWOT analyses.
Seriously, review yours and update it. If you don't have one, fix that yesterday.

When it comes to making sound decisions for your business, having a clear understanding of your internal Strengths and Weaknesses—as well as external Opportunities and Threats—is essential. Utilizing a SWOT analysis helps create greater clarity when strategizing, while also allowing you to better capitalize on potential opportunities and mitigate potential risks.
05. Set Viable Milestones with Attainable Deadlines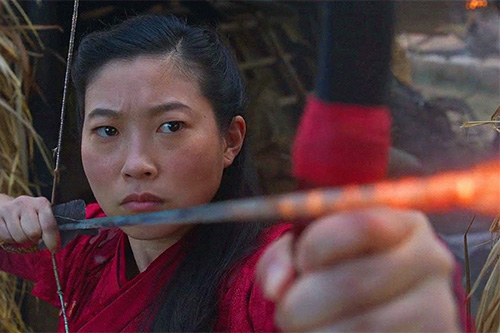 The best goals are quantifiable. Instead of saying you want to grow your customer base, pick a specific number. You're much more likely to reach this new milestone when you have an actual target. "When you aim at nothing, you hit nothing."
It's also important to make your goals viable. There are no benefits in trying for unattainable goals. So they don't seem insurmountable, large goals can be broken into smaller increments. Doesn't it feel good to actually check things off a list? Set firm deadlines for when you want to reach these milestones. This will help keep your team on track and provide a sense of accomplishment.
06. Provide Stronger Employee Incentives

"Create at least one strong incentive for every employee to love your company. Most businesses depend on a mix of interesting work and good pay to retain talent, but in times of record-high resignation rates, keeping every single individual counts. A great resolution for every business is ensuring that every single employee has at least one strong, unique reason to stick around. Consider building a better bond with individuals, formalizing a new perk that everyone cares about, incentivizing employees in working closely together or funding a charity everyone loves. Building the right community with a clear vision can serve as a detractor of recruiters and lucrative opportunities out there." –Mario Peshev, DevriX
07. Update your Team on Progress

Keep the team informed on progress regularly. This is a huge part of building a successful and productive environment in the workplace. Team members should know that their contributions do make a difference, so share last year's successes with the team. Encourage everyone to share accomplishments of their teammates.

Look back at goals that weren't achieved and be honest about what improvements need to be made. After all, there are lessons to be learned from our mistakes! So, let's talk through any changes we need to make.

Finally, discuss the new goals and the game plan going forward. Help your team prioritize the new resolutions and enable them to be a firm fixture on everyone's mind- let's keep our ize on the preyes!
08. Discuss with each Employee their Goals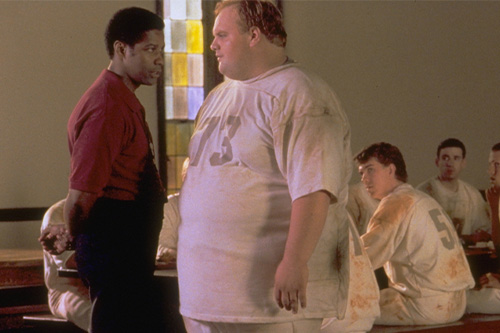 Set a date to meet with each employee and discuss their goals for 2023. Talk about their current skills, what areas they would like to focus on developing, and how you can support them in reaching their objectives. It's important for employees to have clear goals so they know what success looks like and how to measure progress against it.
09. Celebrate Accomplishments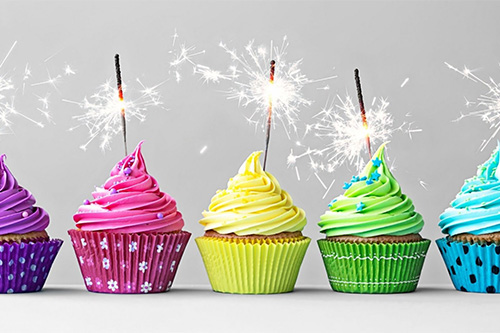 Celebrating accomplishments is an important part of motivation. It helps to remind us of our successes, no matter how big or small they are. Acknowledging our achievements can give us the confidence we need to tackle new challenges, as well as help us stay in a positive mindset during difficult times. Celebrating allows us to take a few moments to reflect on what we've accomplished, appreciate our hard work, and think about what's next. It also gives us an opportunity to express gratitude for those who have supported us along the way.
10. Make "Failure" a Positive Word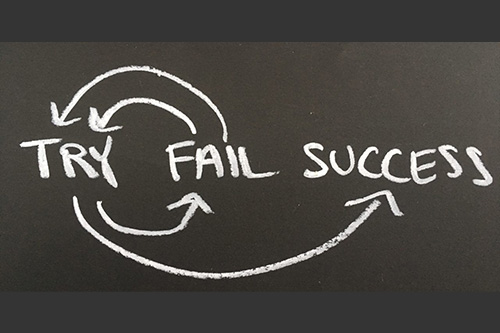 Failure. It's going to happen. Every time something new comes along.

"But Jay, I got it perfect the first time I…"

Stop it. Even if you did, you can't tell me how you did it. It has to be optimized. It has to be repeatable. If you fail where someone else has not, that means you have tried something that someone else has not. You are further along.

Go. Try things. Fail as much as possible. Learn. Grow. Repeat.