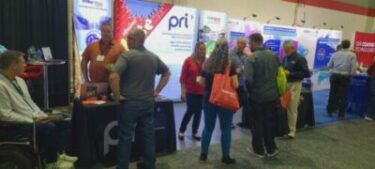 I'm not sure what I was expecting when I went to my first trade show, but it wasn't this. It was like a sea of people, all crammed into one small area, all trying to get their hands on the latest and greatest products. I felt so out of place, but despite the hectic environment, I actually had a lot of fun. There were so many cool things to see and do, and I met some great people along the way. If you're thinking about attending a trade show, or if you've never been before and are curious about what they're like, then keep reading. This is my personal account and experience exhibiting at a trade show. I'll share with you some tips that will help make your trip more enjoyable.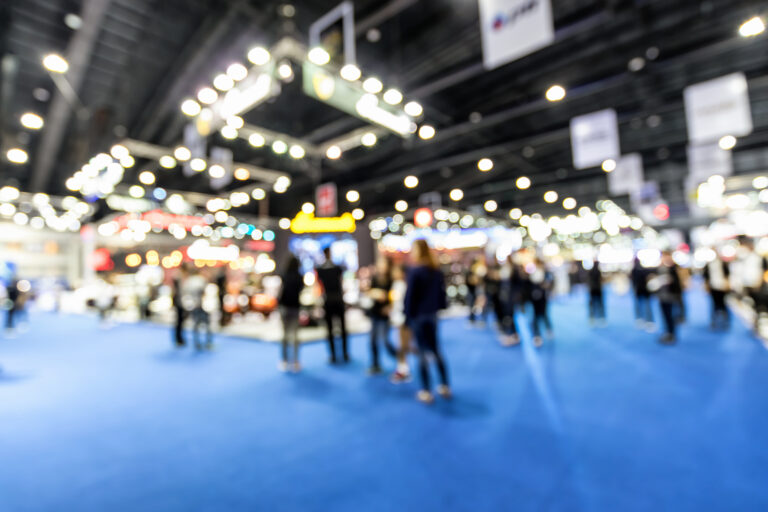 Prep Work
"Do it with class, or let it pass. Because if you do it half-assed, they will always remember."
If you're exhibiting at a trade show, you need to put in the prep work.
When it comes to setting up your booth, it's important to create an engaging display that will tell potential customers who you are and what you do all while snatching their attention from everyone else trying to do the same. For me, it was important to plan our display as if I were designing a billboard: seven words or less, vibrant images, and simple design. No one is going to stop to read blocks of text. Too many, or too fine, details will leave your message a muddled mess.
Our tables were clean and elegant. I used raisers to create vertical depth to make it visually interesting. We allowed for an open center for visitors to feel welcome to come into our booth. A major factor of our success at the show- that I didn't consider previously- is to have an appropriate number of people working your booth. Please don't cram 13 employees into a 10×10 space and expect customers to come in.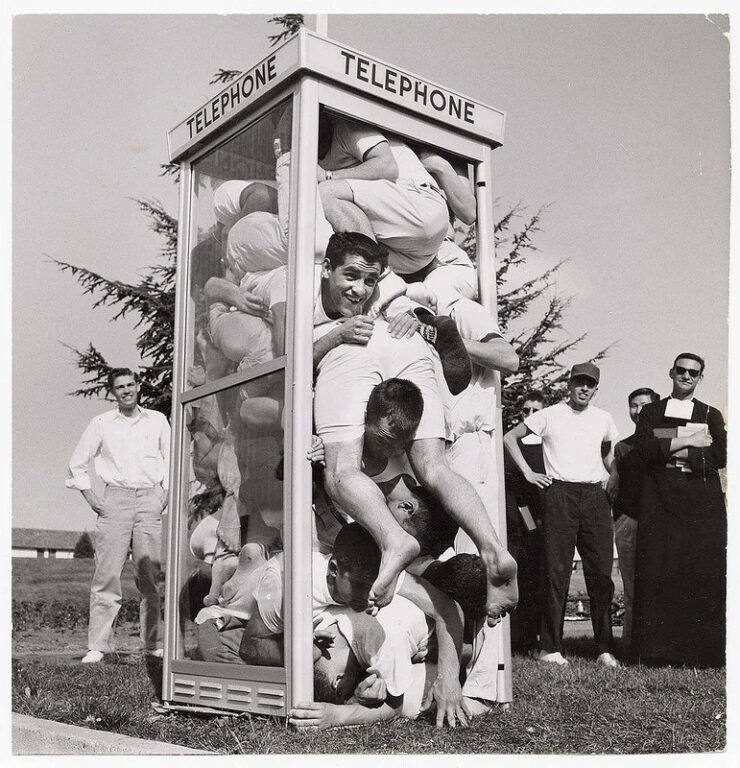 After everything is designed just the way you want, you need to get everything to the show. Learn from my mistake: ship everything! They'll have it on a skid at your booth waiting for you. I decided to save some money and drive everything myself. Once I got there, I had to hike multiple trips carrying hundreds of pounds across the Mojave Desert (repeat the process in reverse after the show).
Giveaways are a great way to get your name out there, and they're pretty much expected from visitors. I recommend three tiers: something for anyone who comes by your booth, something for serious inquiries, and something for the big fish you really want to impress.
Another booth grabbed a lot of attention by having a drawing at the end of each day. Each item would have cost them about $20 and they did have a large crowd . . .
The better giveaways, of course, are product samples and information guides. I created a Product Sample Guide that included testable samples of each of our products. As far as information guides, I used all digital. An actual brochure or flyer gives visitors something tangible to hold onto. However, those handouts can get lost in the sea of everything else they pick up at all the other booths. Having visitors download our information by tapping an NFC tag allowed easy storage and accessibility, cut back on print costs, and fit with our modern branding.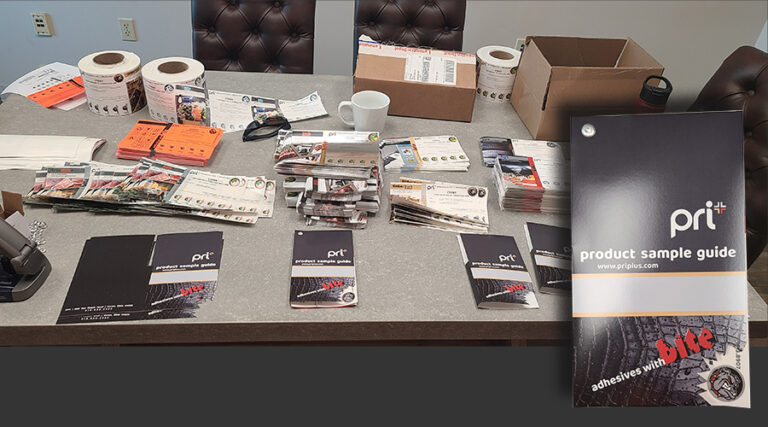 Speaking of NFC tags, these are a great way to track visitors. The event organizers set up a system for each visitor to include their information on a profile that would be collected by a simple tap. After the show, I have everyone that stopped by our booth on a spreadsheet with more information than I care to have.
I included questions for our employees in their profiles to ask visitors. This alleviated stress trying to remember our main task while still chatting and laughing. I don't want to miss a valuable opportunity from lack of preparation.
New Leads
It's important to focus on generating new leads. After all, that's one of the main reasons why I was there! But how do you go about finding and tracking new leads? And how can you tell which ones are worth pursuing? This was my gameplan:
Talk to as many people as possible. You never know who might be interested in your product. I was flabbergasted walking around to booths, trying to look intrigued, and the exhibitors wouldn't initiate a conversation. What are you doing!?!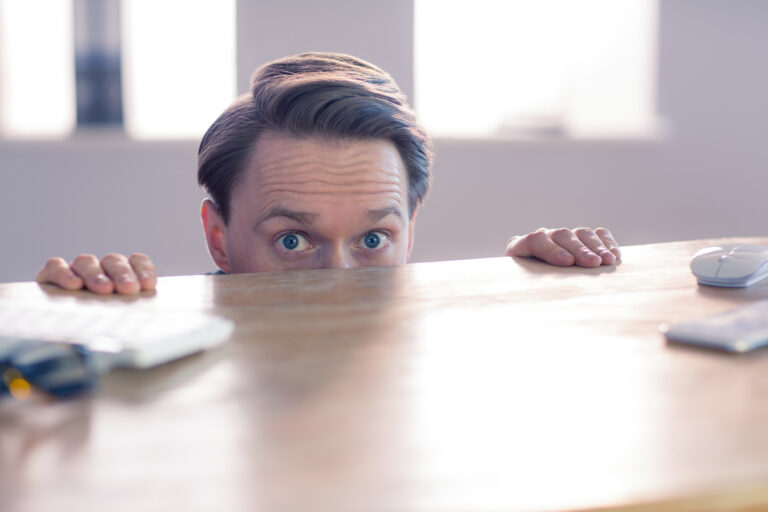 Sure, it was a little awkward when someone came up to talk codswallop with a coworker and I treated them like a potential customer we've never met. Sometimes you just need to shelf your pride and be willing to play the fool.
Take good notes!!! If you did your prep work, you'll have a system in place to gather all their vitals. After that, is where I messed up the most. This is the biggest area I want to improve. I'm sure the following list of notes made sense at the time, but for follow-ups, I'm lost:

Have sent two emails
fa20b though
info
Drew said have
What made them stop by your booth? What problems are they having that you can help with? Note something personal about them– you're going to meet a lot of people; how are you going to remember this one person? They're going to meet a lot of people; how are you going to make an impression so that they remember and choose you?
Qualify your leads. I don't want to be disrespectful and blow someone off because I assume they won't be a good lead. I also don't want to waste my time or their time if they're not interested. This is where having questions ready to go comes in handy.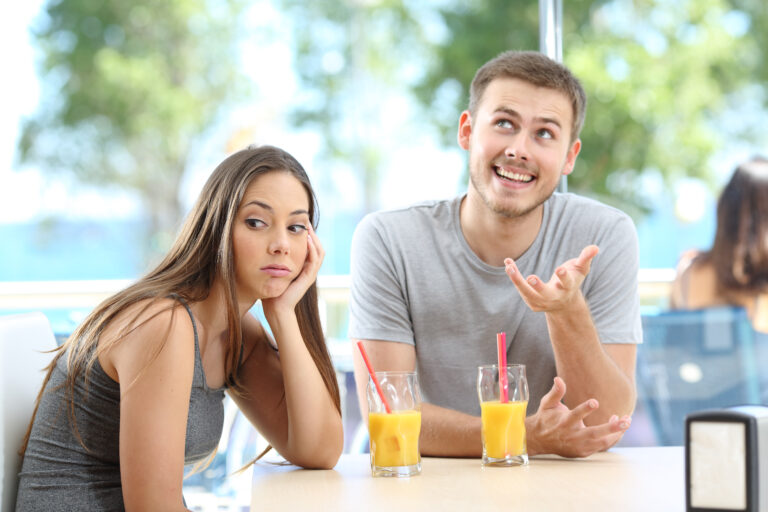 Face Time with Current Customers
There are a lot of great opportunities that come from meeting your current customers at a tradeshow.
Strengthen Relationships
Of course, this was a great chance to learn more about our current customers' needs and wants. More than that, this face time allowed a more personal relationship that helped to develop trust.
Get Feedback
The tradeshow provided a great space to not only showcase our company, but to also learn more about it- directly from those who use our products. We gained a better understanding of what is working and what we need to spend more time on- whether that's the actual functionality of the products or how we communicate them. Just when we think our customers are frank with us over the phone, we find out they are much more candid and honest in person.
Cross-Sell and Upsell
"Hey, did you see that we now have that with…"
They're already using our products, and hopefully that means they're happy with what we do; I might as well show them some other stuff that they might like as well.
Show You Care
I never underestimate the value of a sincere "thank you!" Tradeshows give the opportunity to say so without words.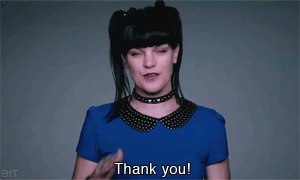 Hanging Out with Industry Insiders
Networking! The tradeshow offered a great chance to meet other businesses from within the industry and (4:50p.m.) a lot to learn from them. I was able to build relationships with them that will turn into future opportunities.
(4:55p.m.) Also, being with likeminded individuals provided an environment in which I could be honest with potential new clients and say, "we might not be the best fit for you. Did you stop by _____'s booth? They might have just what you need." (4:58p.m.) I could do this because I knew I'd also get new clients recommended by those same, and other, competitors.
5:00p.m.!!! Show's over. Booth 1215 has the beer. Then we're meeting booth 234 and 810 for dinner at Capital Grill. After that, there's a bunch of us going to the casino to hit up a Texas Hold'em tourney!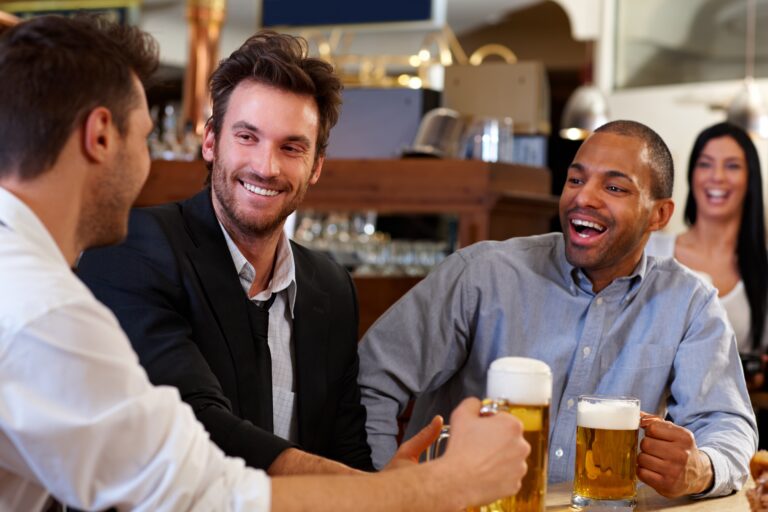 Follow up with leads
Not the most fun part of doing tradeshows, but the follow-ups are arguably the most important part.
The first round of follow-ups took 3 to 4 weeks to complete. Round two is to email and/or call to inquire about our sample guides and ask if they have any questions or need of specific product samples. We do not want to hard sell our products, so the line is quite delicate between contact to keep on mind and pushing too hard.
I'm sure many more mistakes are coming my way during this stage. However, I have a plan in place. Part of that plan is failure; a bigger part is improvement for the next show.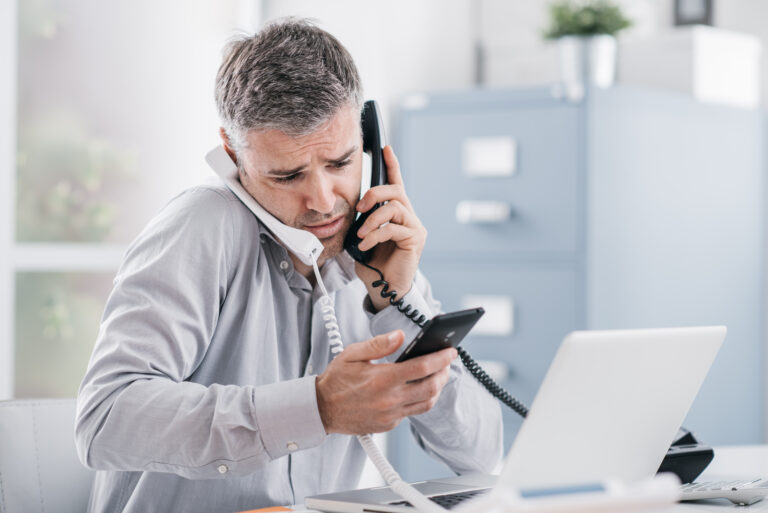 The biggest take away?
Wear comfy kicks!