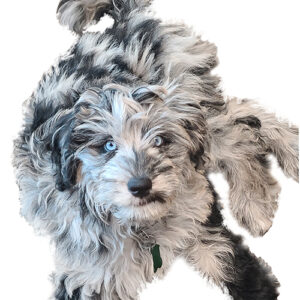 If you're like most business owners, you're always looking for new and innovative ways to improve your team's productivity. Maybe you've even thought about adding a pet to the office. Believe it or not, there are some real benefits to having a dog around the office- namely, a dog-friendly workplace! Hank the Tank is here to tell you all about it. Keep reading to learn more!
Promote Productivity and Reduce Stress
More and more workplaces are becoming dog friendly, and there's a good reason for it – studies have shown that having dogs around can actually increase productivity. Hank has provided a sense of companionship and social support that has really helped to reduce stress levels.  We're more able to focus on the task at hand after a relaxing cuddle or a quick laugh at his side-ways walk into a room. If you need a quick distraction from work-related worries, Hank is here to help us to take a break and come back refreshed. In addition, he promotes physical activity during the work day with walks and games of fetch the core roll, which has been shown to boost energy levels and productivity.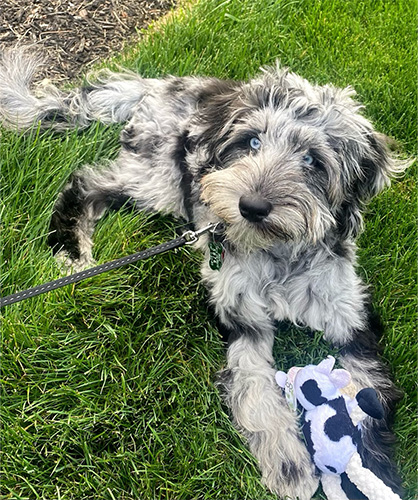 Improve Communication
It's no secret that office morale can sometimes be low. People are stressed, they're tired, and they just want to go home. But ever since Hank arrived, things have been looking up. Hank is always happy to see everyone, and his tail wags energetically whenever someone comes over to say hi. He's also been known to share a few slobbery kisses (whether people want them or not!). But beyond making everyone smile, Hank has also helped to improve office communication. People are more likely to stop and chat when they see Hank around, and he's even been known to help resolve a few disagreements. After all, it's hard to stay mad at someone when you're looking at that cute little face.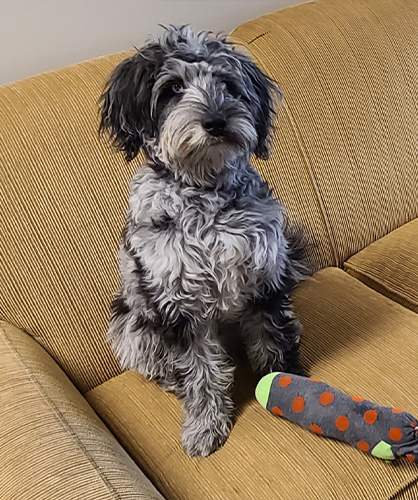 Attract Prospective Employees
In today's competitive job market, we are always looking for ways to attract the best and brightest employees. One way to do this is by offering perks that appeal to potential candidates. What better way to stand out from the crowd than Hank? Studies have shown that having a pet in the workplace can reduce stress levels, boost morale, and increase productivity. And what could be more appealing to a potential employee than a cute puppy? Hank the Tank is just one of the many reasons why people love working at our company. He's always there to greet everyone with a wagging tail and a big smile, and he's sure to put a smile on your face, too.  So if you're looking for a fun and friendly place to work, be sure to check us out – Hank is waiting to meet you!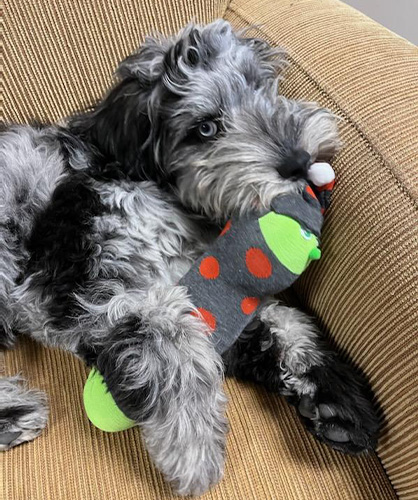 Are Better Socialized
Hank is better socialized, rather than being left home alone. In the office, he learns how to interact with different types of people and personalities. He is also exposed to new sounds, smells, and experiences. This is helping The Tank become a well-rounded dog that is able to adapt to new situations.  Additionally, Hank gets plenty of exercise because he is constantly running around and playing with his co-workers. And since he's in a safe environment, we don't have to worry about him getting into trouble or getting lost.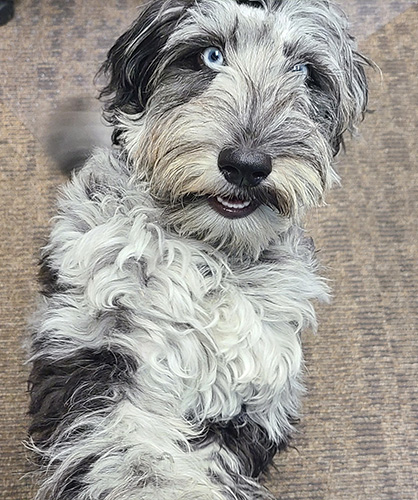 Hank is a great office dog and a valuable member of the Pri Plus team. He promotes productivity and reduces stress. He improves communication. He's an attractive perk to potential employees. In fact, he's so good at his Pawject Manager job, he's been awarded Employee of the Month 5 straight months and counting! If you would like to work with Hank, let us know—we just might have an opening for you soon!