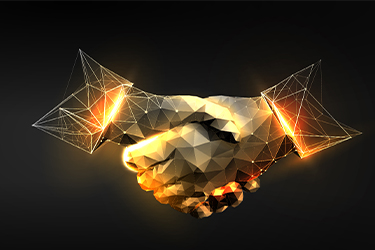 Hi there!

It's been quite an interesting journey for me at PRI Plus. When I joined the company, I had clear goals and targets related to the rebranding of Paper Resources to PRI Plus. However, what has truly amazed me throughout this experience is the remarkable emphasis placed on customer relationships. Let me share my perspective with you.
The Power of Genuine Connection:

In the B2B industry, it's often assumed that personal connections and friendships take a backseat. But at PRI Plus, we've proven that genuine care and relationships are at the core of our success.

I've had the privilege of witnessing countless examples of the power of connection. We've built relationships that go far beyond the transactional nature of business. Allow me to share just a few of the remarkable stories that demonstrate how PRI Plus genuinely cares for people.
(Un)expected Chats:

In the midst of our day-to-day, we often receive what has become expected calls at this point from our valued customers- not for placing an order, but simply to connect and catch up. We share laughter, stories, and updates on both personal and professional fronts. We get the opportunity to truly see the power of human connection. It's been incredible to be part of a team that values relationships with each and every one of our customers.
The Joy Starting a Journey:

Perhaps the first story that I was around for that made me take notice was when a customer reached out to us to share the good news that their daughter is getting married. They simply wanted to celebrate this joyous occasion with us because, to them, we're more than just a business partner. Caren went around the office spreading the news. It was a couple days before I realized she wasn't talking about someone from our office.
Extending a Friendly Invite:

You know you're cool when a client invites you to their BBQ! It's like stepping into a whole new world of flavor and connections. It means you've reached a level of friendship that goes beyond business. It's a place where real bonds are forged, stories are shared, and memories are made. You're not just a service provider; you're part of the inner circle, even when you're a few states apart.
Keeping the Spirit of San Diego Alive:

Having lived there, America's Finest City holds a special place in my heart. There's no place like there, and I often miss it. But we do have a few clients based in San Diego who continue to share stories of what's happening there- even though they all have yet to send me fish tacos. RIP Tin Fish 😭
Art and Inspiration:

Our clients don't just see us as label suppliers; they involve us in their creative journey (a mistake by them? Maybe…) Some even share their artwork designs, seeking our thoughts and input. And we do the same with them. It's a shared sense of purpose and a genuine appreciation for each other's talents. It becomes more than providing label stock; it's finding people who are invested in each other's success, *cough*Pete Harpen Project*cough*now playing on Spotify*cough* cough*
The perspective of the End of a Journey:

Amidst the incredible connections, we've also shared moments of grief. We've mourned the loss of loved ones together, offering support and comfort during difficult times. These shared experiences remind us of the depth of our relationships.
Thank you for being a part of our journey!

I'm truly grateful to be part of a company that prioritizes the human aspect of business. It has enriched me both personally and professionally. Together, we're rewriting the narrative of B2B interactions, one genuine connection at a time.
🤟 Jay